Labour is "too weak" to win a general election alone and should consider working with other parties, a left-of-centre think tank has said.
The Fabian Society said securing an overall majority was "currently unthinkable" for Labour.
It said the party faced a "Brexit dilemma" because it needed to reach out to voters on both sides of the debate.
But Labour said leader Jeremy Corbyn offered the "only genuine alternative" to a failed political establishment.
'Fake anti-elitists'
A spokesperson for Mr Corbyn said: "Rebuilding Labour support after its fragmentation at the 2015 election was always going to be a challenge.
"But Labour under Jeremy Corbyn will be taking its case to every part of Britain in the coming months with a radical policy platform, offering the only genuine alternative to a failed parliament political establishment and the fake anti-elitists of the hard right."
Mr Corbyn has previously said his party could climb the "electoral mountain" to general election success and he recently attributed its showing in opinion polls to the "distraction" of the summer's leadership contest.
However, the report for the Fabian Society, which has close links to Labour, an ruled out an overall victory for Mr Corbyn's party.
Its study, by general secretary Andrew Harrop, was based on recent election results and polling.
It claimed Labour would probably have to eclipse its 2001 general election winning margin in order to secure a majority, so "will have to get used to the idea that it will need to work alongside others".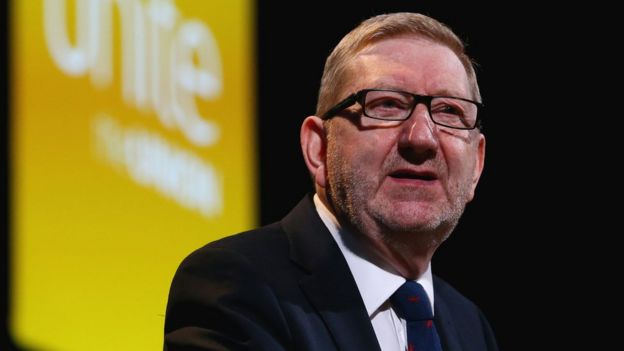 Securing an extra 30 seats alongside centre-left parties would be a "far more plausible goal" it said.
"Labour needs to prepare itself to work in partnership, in an age of quasi-federal, multi-party politics," it added.
It said Labour's 2015 "wipe-out" in Scotland – where it now has just one MP – meant it would win fewer than 200 seats based on current opinion polls.
And the total could be as low as 140 MPs because it traditionally does worse than its mid-term polling suggests, it added.
But even in this scenario, Labour would remain by far the largest opposition party, the report said, adding: "The party does not face oblivion and will be able to rebuild."
'Remain and Leave'
The report said there was "no easy solution" on Brexit for the party.
"Simultaneously it needs to retain people who backed Remain, and regain those who voted Leave," it said.
"The Conservatives and Lib Dems are both advancing by attracting new support from one side only."
In marginal seats, the report warned Labour supporters could "scatter in all directions", and it urged the party to represent the "cultural middle", saying Britain was "not a polarised nation of cosmopolitans and reactionaries".
It played down the threat Labour faces from UKIP.
Based on the way votes are expected to be distributed across the country, it predicted that both UKIP and the Lib Dems would be left with just a handful of MPs even if they matched Labour's votes total.
On Sunday, one of Labour leader Jeremy Corbyn's allies, Unite boss Len McCluskey, described the party's polling as "awful" and suggested Mr Corbyn could step down if it doesn't improve before the next general election.
He later added on Twitter that Mr Corbyn had his "full support" describing him as a "genuine, decent man fighting for a fairer Britain".